The Chemistry of Wildfire Smoke in Wine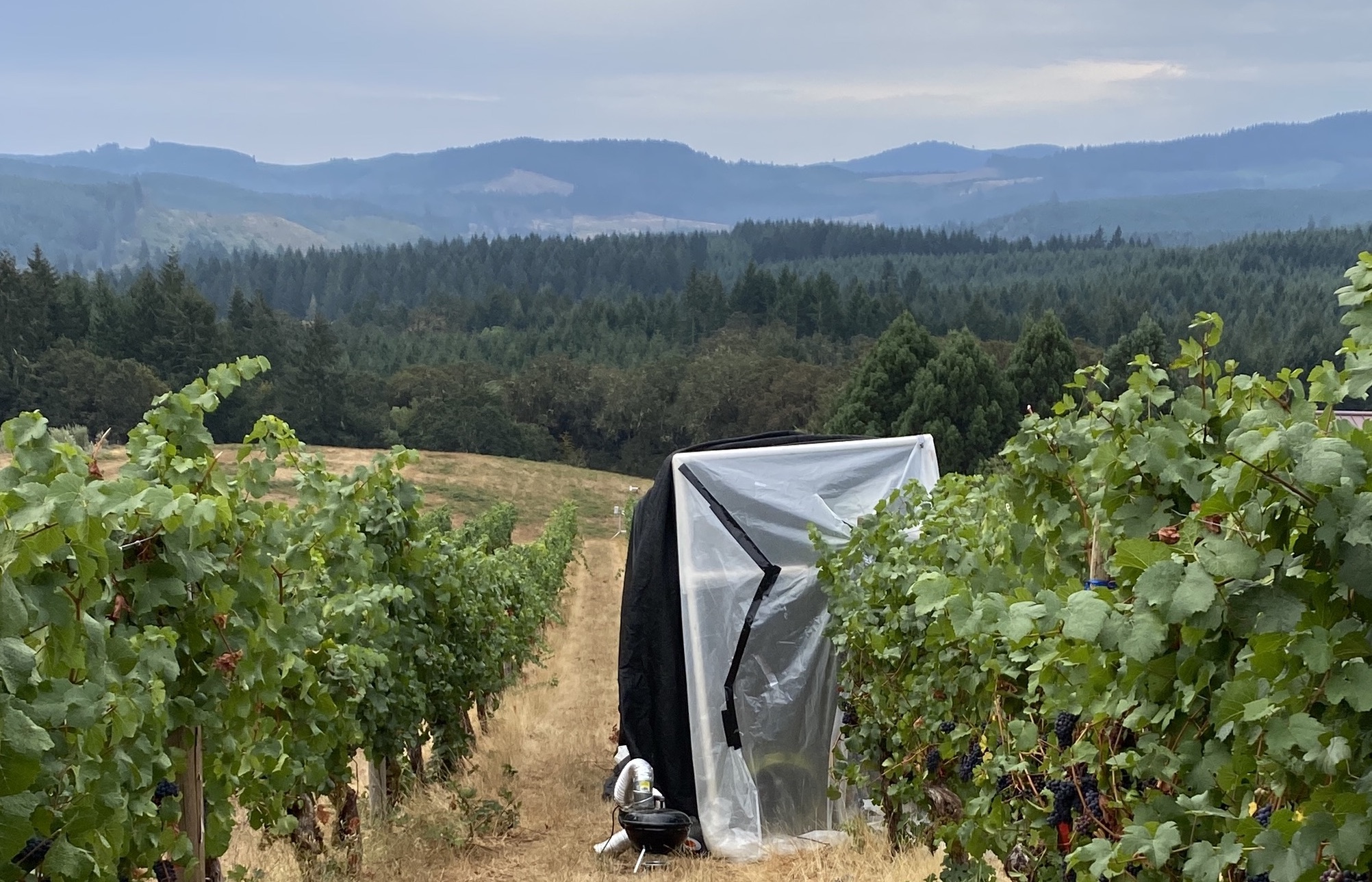 Using thiophenols, a chemical marker for smoke taint, to eliminate smoke taint during the winemaking process.
Extended exposure to wildfire smoke compromises the quality and value of wine grapes and adversely impacts aroma and flavor of wines. Wildfire impact is particularly accute on the United States West Coast which is comprised of three of the top four wine-producing states in the country. The changes in flavor and aroma have traditionally been attributed to a class of compounds known as volatile phenols, however recent research has attributed the undesirable smoky or burnt aroma and flavor notes found in smoke-tainted wines to thiophenols. These compounds are characterized by the presence of a sulfur atom in their molecular structure, specifically in a phenolic ring, giving them their name. At Oregon State University, I am researching ways to mitigate the impact of thiophenols and other smoke-related compounds on wine quality.